How did I make a 5 year old niece of mine and my father very happy today.

I found this at Target: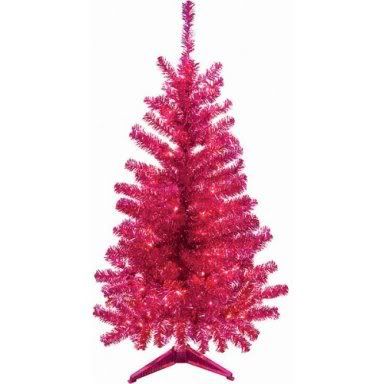 When Mary found out that there were pink Christmas trees, she just had to have one. Unfortunately, when my parents first went shopping, they didn't find one. Tonight I did some Christmas shopping and my mom came with. My dad asked for us to look for a pink tree. He would never have thought to go to Target. I however thought there would be a chance that they would have one. My nephews were not to keen on the idea though. But I told them there were blue and green decorations they could put on it. Cue the happiness.